New Year Discount on Premium Templates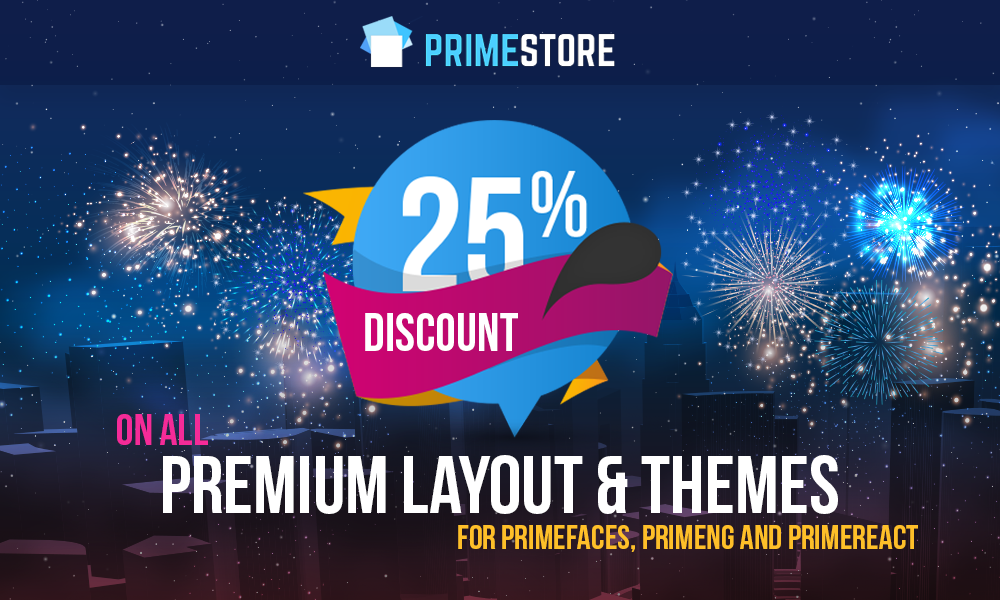 This year we've gone all out! The biggest Prime Store sale ever gives you 25% OFF on All Premium Layout & Themes. Don't miss the opportunity to purchase these high quality premium application templates for PrimeFaces, PrimeNG and PrimeReact with exclusive discounts.
Choose from over 18 High Quality Premium Application Templates starting from $19.
Offer ends on 8th January morning EST.
Happy new year!