PrimeFaces Ecuador 2.0 Released
PrimeFaces Ecuador has been received well by the community and due to the popular feedback, it has been updated now to offer a light menu alternative in addition to the existing dark menu.

Dark vs Light
Ecuador offers 30 themes out of the box with light and dark header alternatives already and now with 2.0, the main menu also comes in two flavors; "Light" and "Dark".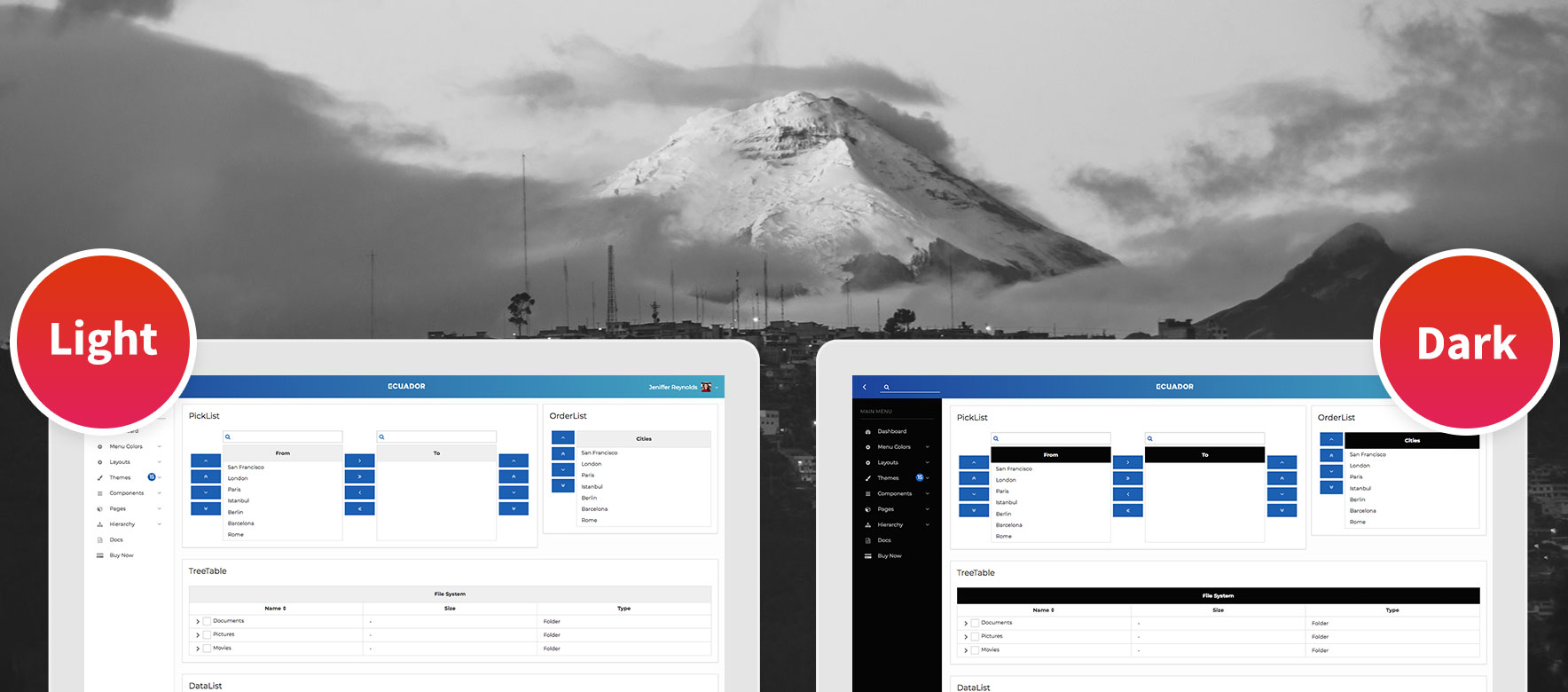 Live Demo
Visit the Ecuador Showcase to see this beautiful template live.
Download
Ecuador is available at PrimeStore for purchase and download.