PrimeFaces Elite 6.1.4 and 6.0.22 Released
PrimeFaces Elite branches have been updated with input group feature and general improvements to the library.

Input Groups
Text, icon, buttons and other content can be grouped next to an input by wrapping the addons and input inside .ui-inputgroup element. Multiple addons can be used within the same group as well. See demo for details.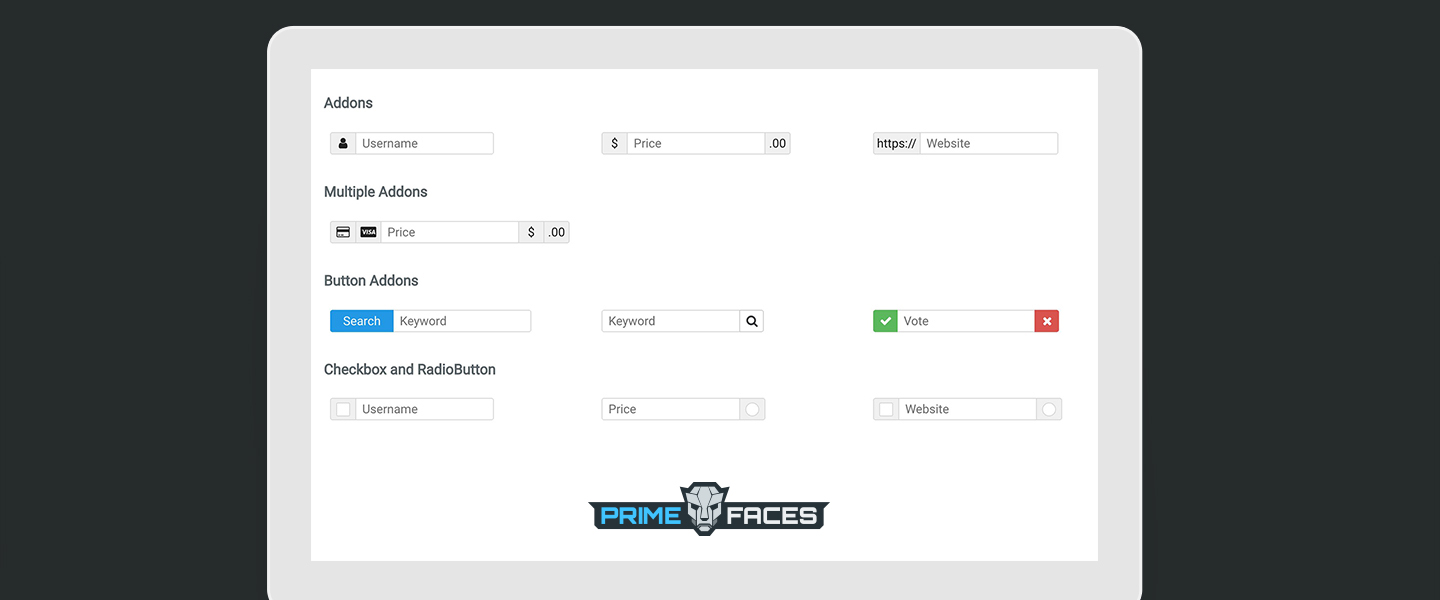 New Features and Enhancements
Defect Fixes
Download
6.1.4 and 6.0.22 are available at PrimeStore for Elite Subscribers.