PrimeFaces 6.1.7 and 6.0.25 Released
PrimeFaces team is pleased to announce new updates to 6.1.x and 6.0.x branches.

Sidebar
Sidebar is the new addition to the suite, it is a container component displayed at the edges of the screen as an overlay. There is also a full screen mode available as well. View the demo for details.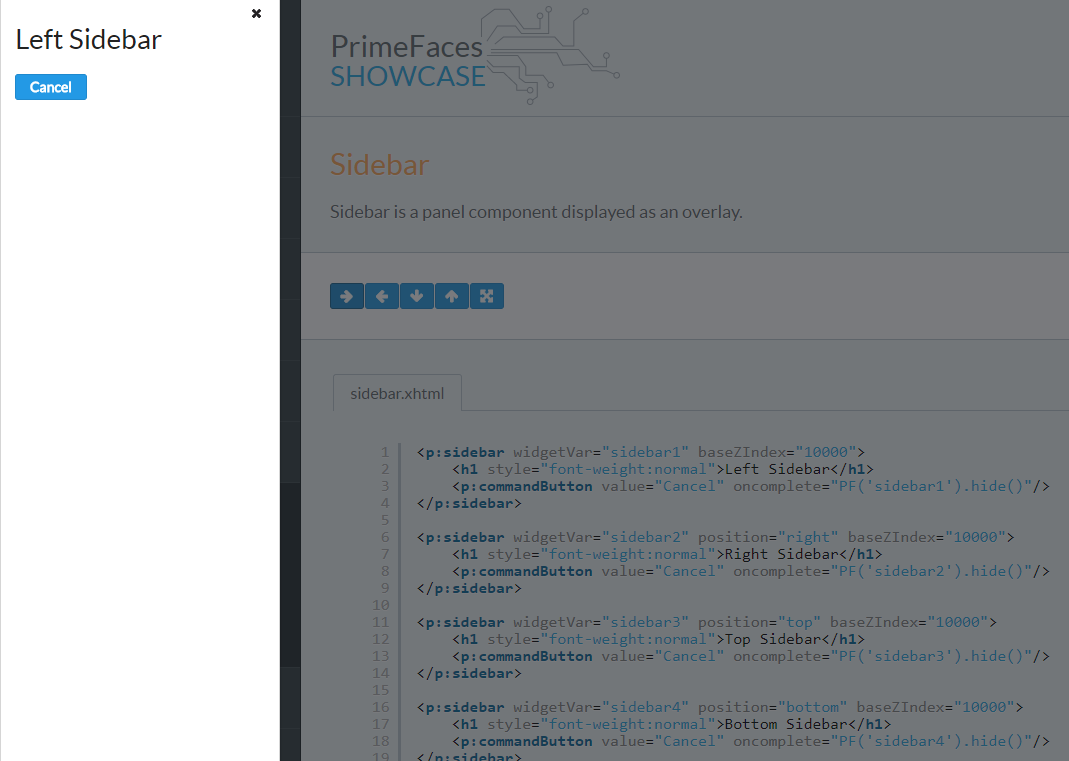 New Features and Enhancements
Defect Fixes
Detailed ChangeLog
Details are available at GitHub for 6.0.25 and 6.1.7.
Download
New releases are available for Elite and PRO subscribers at PrimeStore.