PrimeFaces Manhattan
Manhattan is the all-new premium application template for PrimeFaces featuring a modern and easy to use layout, 10 themes, enhanced mobile support and more. Based on a flat design language, it is fully responsive, touch optimized, built with SASS, CSS3 and HTML5.

2 Menu Modes
Manhattan provides 2 menu modes out of the box; Slim and Static. The toggler icon in the menu lets the user quickly switch between the modes.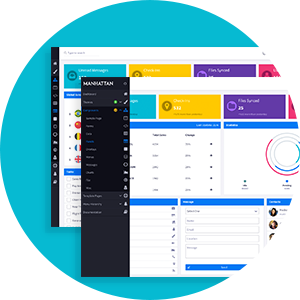 10 Themes
Manhattan Theme is highly customizable, there are 10 built-in themes and creating your own theme is a matter of defining a couple of sass variables.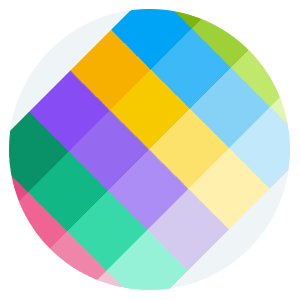 Mobile Optimized
Enhanced mobile experience touch optimized responsive design elements.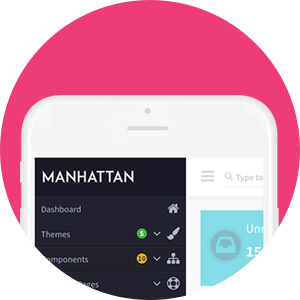 Templates Pages
Landing, login and error pages are provided as template pages to get started with building your app in no time.
Live Preview
Live Preview is available at Manhattan Showcase, we suggest trying out different theme colors to find your favorite.
Download
Manhattan is available at PrimeStore.