PrimeNG 2.0.1 Released
PrimeTek is glad to announce the new release PrimeNG featuring Virtual Scrolling, Checkbox mode for TreeTable, new Captcha component, improved touch support and various other improvements.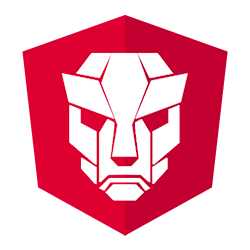 Virtual Scrolling
Combined with lazy loading, Virtual Scrolling mode is available to deal with large datasets by loading data on demand during scrolling.
Checkbox TreeTable
Similar to the tree, TreeTable now also support checkbox mode selection. This was a request from a PrimeNG PRO user and now available to the whole community as well.
Captcha
Captcha is the new addition to the suite to verify users with ReCaptcha API.
Touch Support
Multiple selection mode of List components such as DataTable, PickList, Listbox required metakey to be pressed as it is the behavior of file systems however this had been an issue on touch devices. With 2.0.1, metaKeySelection attribute is provided to these components to change this behavior and on touch devices it gets disabled automatically.
Full Changelog
In total there are 25+ filed improvements;
New Feature and Enhancements
Defect Fixes
Download
PrimeNG is free to use under MIT license and distributed at npm.
Roadmap
Next major version will be 2.1 featuring the mighty Spreadsheet component to bring excel like functionality to Angular. Our plan is to announce it before ng-conf in April.