PrimeNG 4.0.1 Released
PrimeNG 4.0.1 is now available with over 30 improvements and the all-new Defer directive.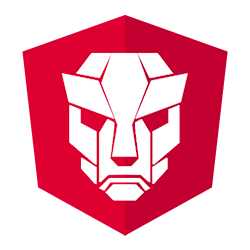 Defer
Defer directive postpones the loading the content that is initially not in viewport until it becomes visible on scroll. Think of pDefer as a smart ngIf that lazily loads content when it becomes visible after page scroll.
RowTrackBy
In addition to new defer directive, datatable, datagrid and datalist have received rowTrackBy function so that you can hook-in a custom implementation to optimize dom operations which internally uses trackBy of ngFor. We're constantly improving performance of Data components and believe rowTrackBy is a useful add-on.
New Features and Enhancements
Defect Fixes
Premium Templates
All templates will be updated to PrimeNG 4.0.1 and Angular 4 on 18th, thursday.
Download
PrimeNG is licensed under MIT license and available for download at NPM.
Roadmap
4.0.2 will be next week with touch support for slider, review of pending PRs, accessibility improvements and more. We've also started working on Organization Chart component followed by the mighty Spreadsheet.
Always bet on Prime!