PrimeNG 4.1.0-RC3 Released
PrimeTek is pleased to announce the 3rd release candidate of PrimeNG 4.1.0 featuring 80 improvements.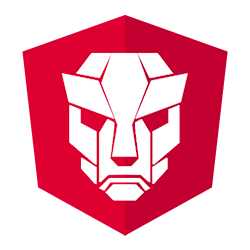 Issue Tracker Maintenance
After RC1, we've started reviewing all the issues at GitHub, that is why the number of changes are high for an RC. However we're very satisfied with the end result, there are currently around 280 open issues, 28 of them are confirmed minor defects and rest are enhancements or feature requests. Quality of PrimeNG has been drastically improved in the last 4 weeks with over 200 filed enhancements in total.
Immutable vs Mutable
Removal of ngDoCheck was a controversial change and after discussion with our community, we've decided to add it back but with a configuration option called immutable. Data components like DataTable either uses setter based checking or ngDoCheck to realize if the underlying data has changed to update the UI. This is configured using the immutable
property, when enabled (default) setter based detection is utilized so your data changes such as adding or removing a record should always create a new array reference instead of manipulating an existing array as Angular does not trigger setters if the reference does not change. For example, use slice instead of splice when removing an item or use spread operator instead of push method when adding an item. On the other hand, setting immutable property to false removes this restriction by using ngDoCheck with IterableDiffers to listen changes without the need to create a new reference of data. Setter based method is faster however both methods can be used depending on your preference. Note that immutable property also defines how DataTable treats the data, for example when immutable is enabled sorting does not mutate the original data but creates a new array of sorted data.
New Features and Enhancements
Defect Fixes
Download
PrimeNG is licensed under MIT license and available for download at NPM
Angular 4.2
PrimeNG 4.1 brings official support to Angular 4.2 wbich introduced some issues like this that also caused problems with a couple of components. We've now tested everything with Angular 4.2 and demo also runs on it.
Test Suite
We're working a new test suite that both contains unit and e2e tests for the components, initial version will be open sourced by mid july.
Accessibility (Section 508)
A compatibility matrix will be available soon to document accessibility support of each component in terms of grades such as A (excellent), B (moderate), C (weak). Then we'll start improving the ones that get B and C grades. Same goes for RTL support as well.
Premium Templates
All available templates will be updated in mid july for compatibility with PrimeNG 4.1. There are no breaking changes but new components may need styling like OrganizationChart.
4.1.0 Final
Final release is due 5th of July.
Roadmap
Regarding new components, next in line is spreadsheet, we'll also add shift key selection for DataTable, dynamic component loading for Dialog, TreeTable scrolling-resizing, more RTL enabled components and enhanced screen reader support via ARIA. Another important upcoming feature is "css helpers" to group forms, inputs, buttons which also introduces general typography.
We're extremely happy with the adoption rate and the current 120K monthly downloads and have reached our end of 2017 targets already. This is very exciting because we're just getting started.