PrimeNG 4.2.0-Final Released
We are on a roll ladies and gentleman! After releasing PrimeReact 1.0.0-Final and an Elite release for PrimeFaces, we're pleased to announce the PrimeNG 4.2.0-Final featuring 80+ improvements over the previous version.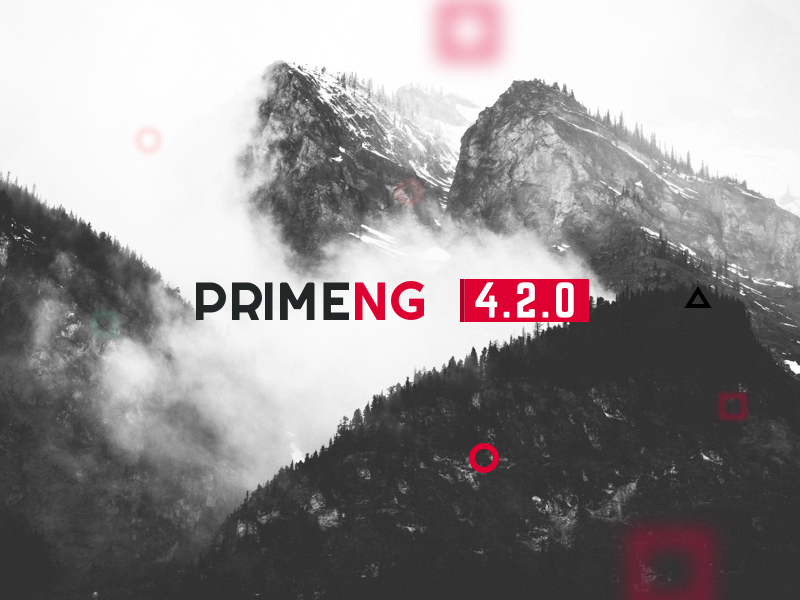 Notable New Features
MessageService for Growl manage messages via an Observable
Floating labels for input components
Item Templating support for MultiSelect
Quality improvements on AutoComplete along with the new loading indicator and forceSelection mode
Built-in loading status for Lazy DataTable
Today and Clear buttons for Calendar in addition to the date templating
Terminal reimplementation using a Service
Rewritten lazy loaded tabs for TabView
In addition we've reviewed close to 200 issues reported by the community and thanks to this feedback and the PRs, quality has been significantly improved.
Full Changelog
Download
PrimeNG is licensed under MIT and available to download at NPM.
Roadmap
In addition to regular maintenance, accessibility work and quality improvements, three new components are being planned;
ScrollPanel: Panel component with custom cross browsers styleable scrollbars
InputNumber: Input component to deal with numbers, demo from PrimeFaces version.
KeyFilter: A directive to restrict keyboard on input components, demo from PrimeFaces version.
In addition, TreeTable will receive major changes for new features like resize, reorder, sort, filter and so on. All premium templates will receive an update as well.
Always bet on Prime!