PrimeNG 5.0.0 Released
PrimeTek is pleased to announce PrimeNG 5.0.0 featuring first class support for Angular 5.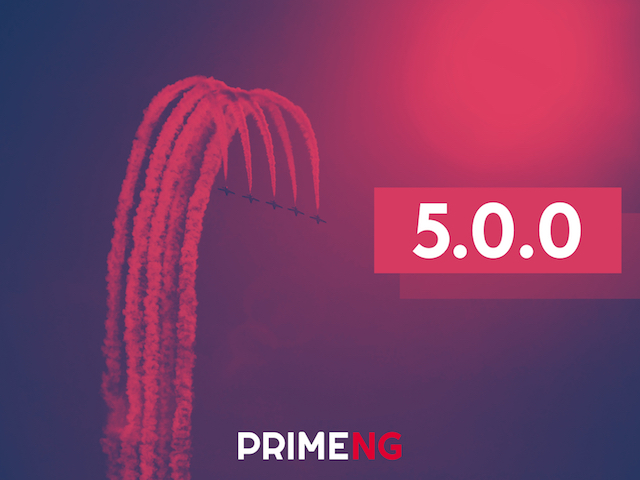 Accessibility
Since 4.0, we've started focusing on accessibility enhancements and as a result widely used components have received improvements for keyboard and screen reader support. We'll continue further improvements in 5.x.
RTL
Similar to accessibility, we're constantly improving the RTL support of components. 5.0.1 will bring more RTL enabled components.
Paginator Content
5.0 is mostly about quality improvements however on our way we've also included handy new features such as custom content support for paginator via templating.
Angular 5 Support
PrimeNG 5 fully support Angular 5, if your project is on Angular 4, the PrimeNG version to use would be 4.x as PrimeNG 5 does not work on Angular 4 due to AOT constraints.
Full Changelog
Here are the details of changes since 4.2.2
Download
PrimeNG is an open source library under MIT license and distributed freely at NPM.
Roadmap
5.0.1 will be mid next week and it will be a mix of new features and defect fixes. We're glad to share that, quality of PrimeNG has been significantly improved in recent releases . In the issue tracker, created new issues are most of the time feature requests instead of defect reports.
5.1 
5.1 will have two major features, the scroll panel component that offers a skinnable scroll container instead of native scrollbars and the other one is the new TreeTable which will align the features with DataTable.
Premium Templates
All premium templates will be updated to PrimeNG 5 and Angular 5 by 22nd, wednesday.
Always bet on Prime!