PrimeNG 5.2.5 Released
PrimeTek is pleased to announce the new 5.2.5 version of PrimeNG featuring 57 filed improvements.  As the version number suggests, 5.2.5 focuses on maintenance instead of new features.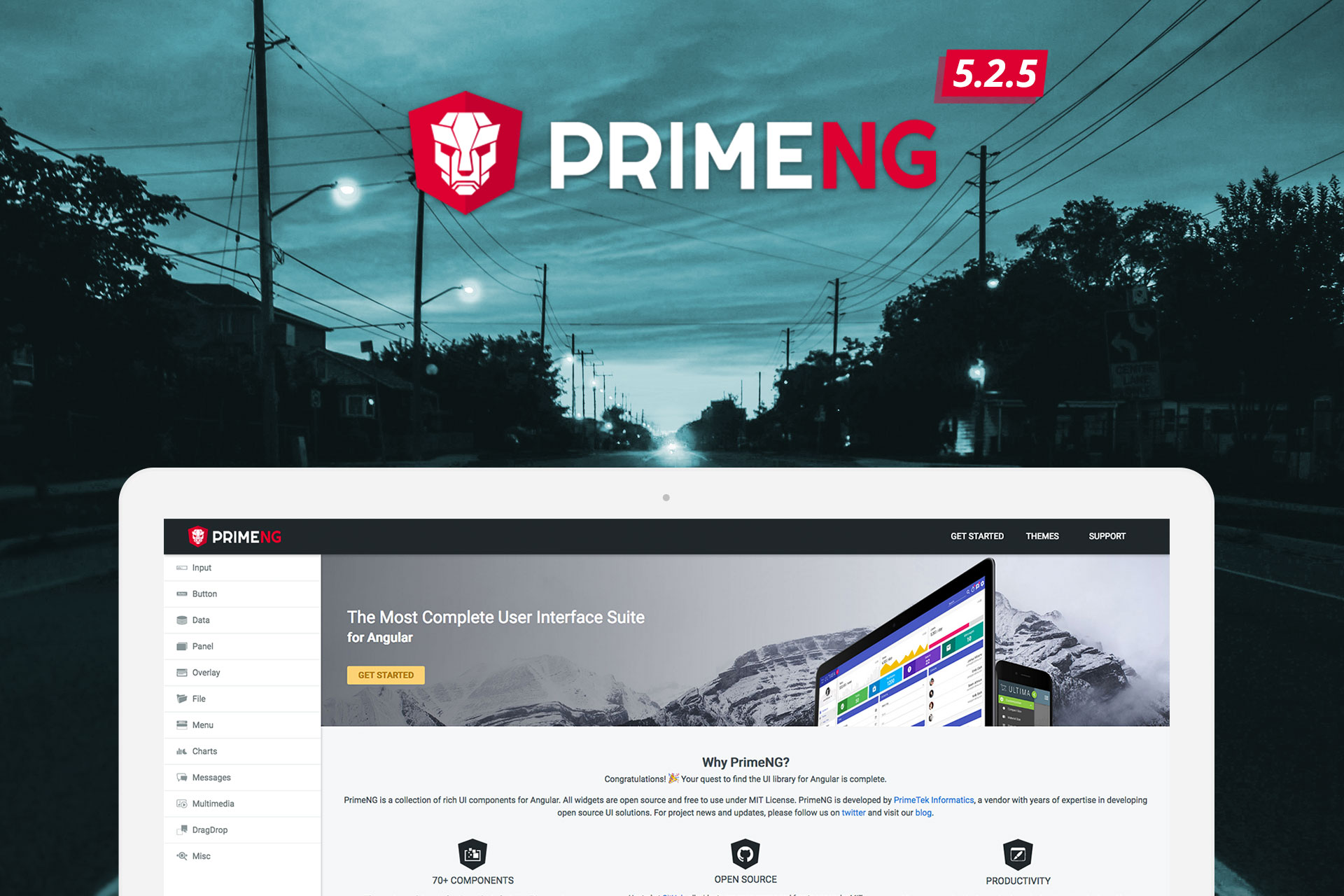 ChangeLog
View the full changelog for details.
Roadmap Update
Angular 6 will be out soon and it is the right time to do PrimeNG 6 with first class Angular 6 support along with new big ticket features, some of these are the following. We plan to finish most of them in 4 weeks of development so by the end of may.
New TreeTable
TreeTable will be reimplemented from scratch to provide the similar featureset as TurboTable.
PrimeIcons
FontAwesome will be replaced with our own icons however it will be possible to use any font icon set like material, font-awesome with PrimeNG on demand.
Dialog
Dialog will get minimize and maximize options like PrimeFaces has in addition to new animation features.
TurboTable
Row based editing, cell selection, state saving across views are some of the planned features for the mighty TurboTable.
PrimeDesigner API
PrimeNG offers fee and premium templates however creating your own theme based on your style guide is not trivial, we're working on a new SASS based design API to create your own themes in no time. Check-out the newly released PrimeFaces version to get an idea of what is coming.