PrimeNG 6.0.0-alpha.2 Released
PrimeNG 6.0.0 is getting closer to the final release where each milestone brings important enhancements. Alpha-1 has brought first-class Angular 6 support and now Alpha-2 delivers the all-new mighty TreeTable featuring enterprise ready features.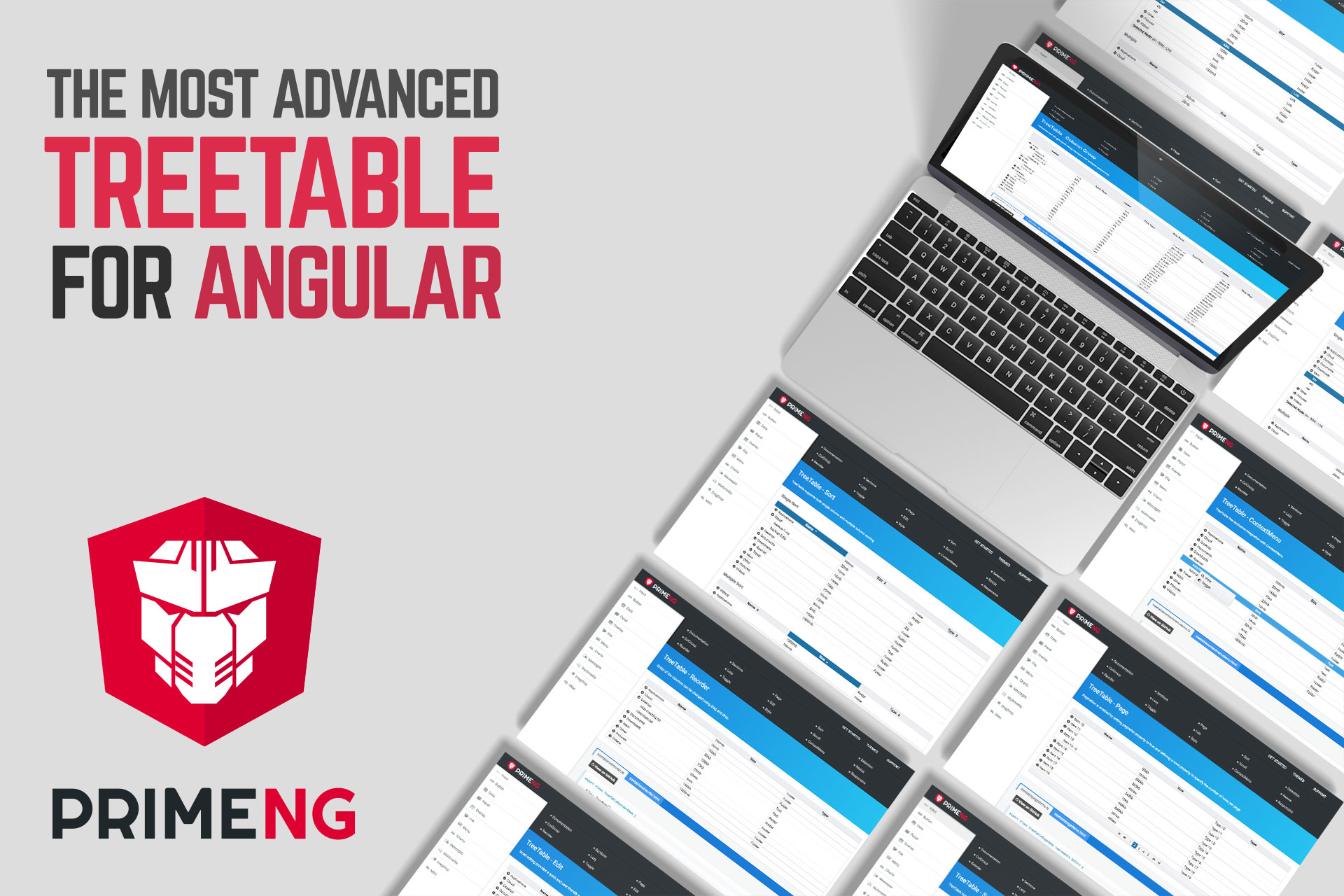 Features
The most advanced TreeTable components provides the following features.
High performance
Template driven
Sorting (Single and Multiple column)
Pagination
Scrollable (Vertical and Horizontal)
Frozen Columns
Lazy Loading
Incell Editing
Row and Cell based styling
Resizable Columns
Reorderable Columns
Responsive
Single, Multiple and Checkbox based selection
Column Grouping
Column Toggling
ContextMenu Integration
Native Angular component with no external dependencies
Yet, totally free and open source.
Live Demo
New TreeTable is available for a test run at live showcase.
Full Changelog
Visit the changelog for more details about the release.
Download
PrimeNG is licensed under MIT and free to download at NPM.
Roadmap
Alpha-3 will bring the new PrimeIcons to remove font-awesome as a dependency, so that PrimeNG can be used with any font-icon library whether it is font-awesome, material or others. Once alpha-3 is released, we'll start general maintenance to get RC1 ready. All premium templates and PrimeNG Theme Designer will also be updated to PrimeNG 6.