PrimeNG Harmony Template
PrimeNG Harmony is an elegant premium application Angular CLI template with over 30 pre-designed themes. Harmony is fully customizable with SASS variables and optimized for all devices based on responsive design principles.

90+ PrimeFaces Themes
Each layout theme comes with 3 PrimeFaces themes, light, dark and colored to help your users define their own Harmony experience.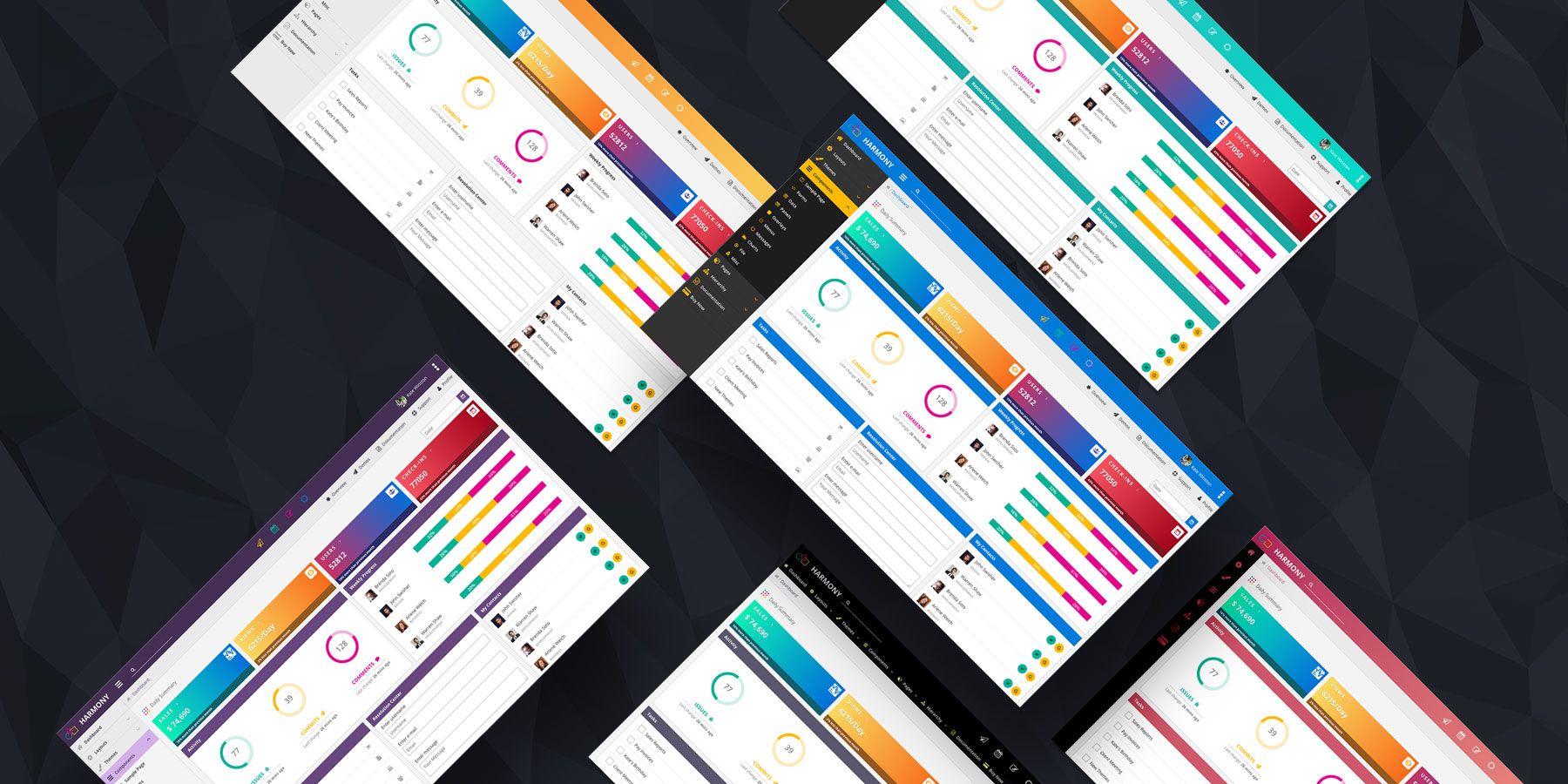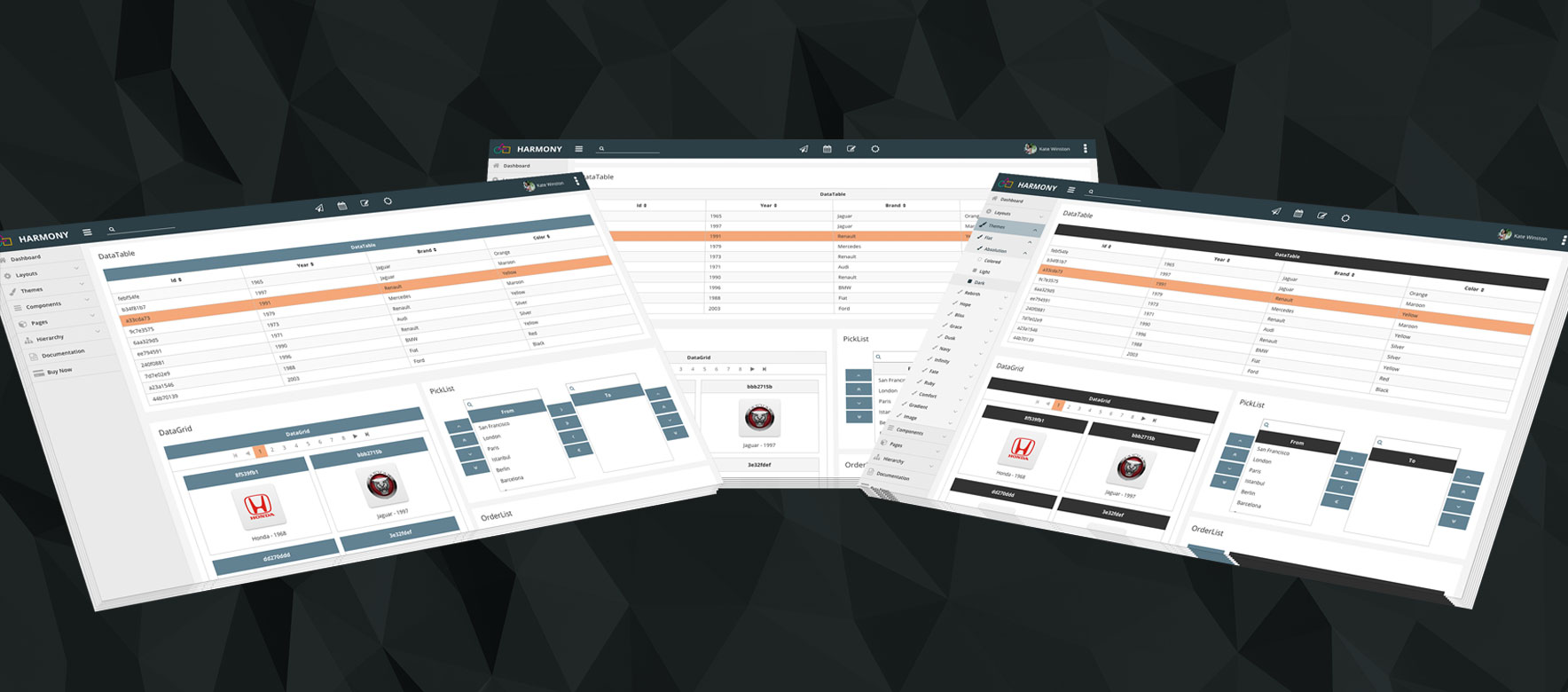 4 Menu Modes
Harmony offers static, overlay, horizontal and slim menu alternatives.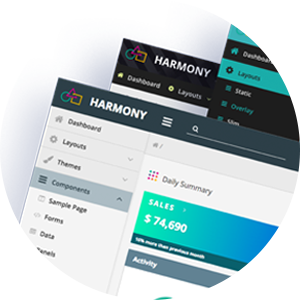 Responsive
Based on responsive design principles, Harmony is optimized for any device.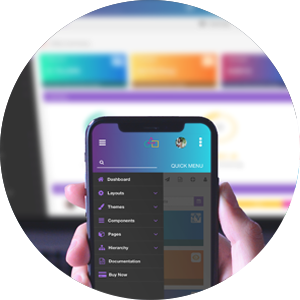 Live Demo
Visit the Harmony Showcase to see this beautiful template live.
Download
Harmony is available at PrimeStore for purchase and download.
Always bet on Prime!