PrimeNG Paradise
PrimeTek is excited to announce Paradise, the all-new premium application template for PrimeNG and Angular. Paradise is a modern and minimalistic template with over 600 layout combinations thanks to its great flexibility of customization.
Based on a flat design language, it is fully responsive, touch optimized, built with SASS, CSS3 and HTML5.

Angular CLI
Paradise is a fully featured native Angular application template based on Angular CLI, so instead of the "App Works" text that CLI provides, it is a professional application template created by us fully utilizing PrimeNG components.
Minimalistic
For Paradise, our design team has taken a simple approach so a mixture of white and gray colors dominates the theme with minimal usage of shadows and borders.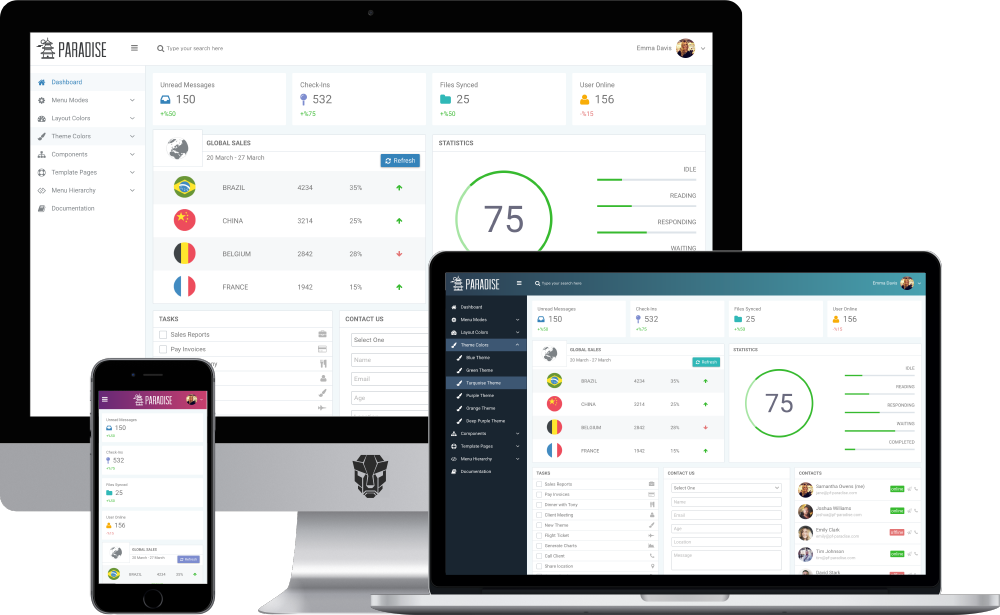 Choose your own Paradise
Default color palette is clean and simple however if you'd like to add more colors to your layout you may choose from a variety of options, we've included 16 schemes and it is easy to create your own by defining a couple of sass variables.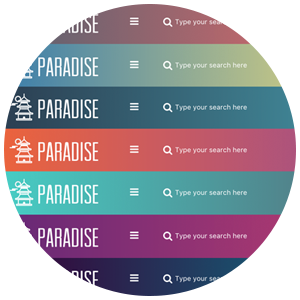 8 Themes
We've picked 8 themes that can be used with layout colors and only 2 sass variables are required to build your own.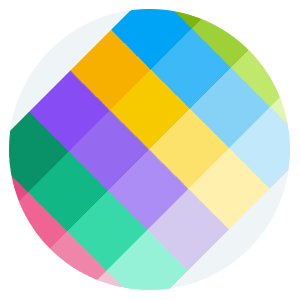 3 Menu Modes
Menu has three modes, static, overlay and slim with dark or light alternatives.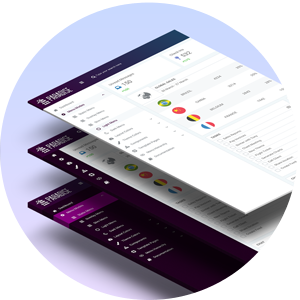 Mobile Optimized
Paradise is responsive and fully optimized for smaller screens.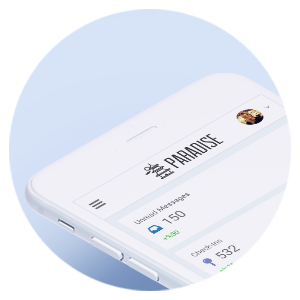 Live Preview
Live Preview is available at Paradise Showcase, we suggest trying different layout and theme colors with menu modes to find your favorite layout. Showcase runs on PrimeNG 4, Angular 4 and optimized with AOT (Ahead of time compilation).
Download
Paradise is available at PrimeStore.