PrimeReact 1.1.0 Released
PrimeTek is pleased to announce the 1.1.0 release of PrimeReact UI Component Suite for React featuring major new features and quality improvements.
DataTable
DataTable has received advanced new features including;
Google Maps
GMap provides a wrapper on top of Google Maps API for seamless integration with react.
Sidebar
Sidebar is a panel component displayed as an overlay.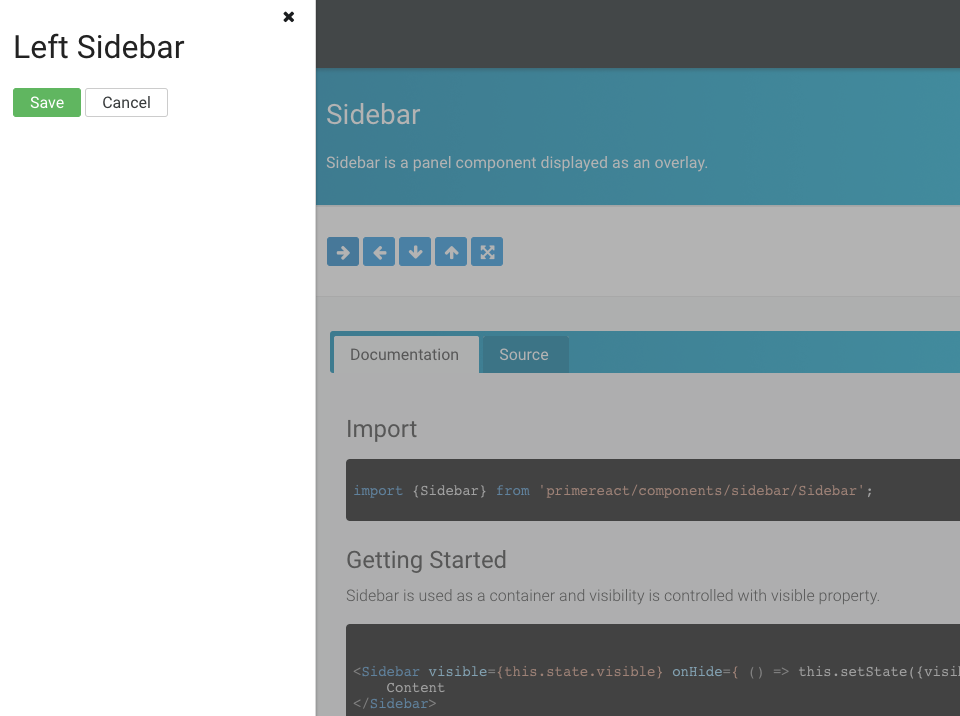 ProgressSpinner
ProgressSpinner is a css only solution to display a spinner.
Full Changelog
Visit GitHub for the full list of changes.
Online Demo
Visit the PrimeReact website for more information, documentation and live demos.
Download
PrimeReact is an open source library distributed at NPM and free to use under MIT license.
Premium Templates
Based on create-react-app, develop awesome applications in no time using the premium templates of PrimeReact and impress your users.
Always bet on Prime!