PrimeReact 1.6.0 Released with Sigma
PrimeTek is pleased to announce PrimeReact 1.6.0 featuring first-class support for React 16.3.0+ and Sigma, the free create-react-app based admin template from PrimeReact team.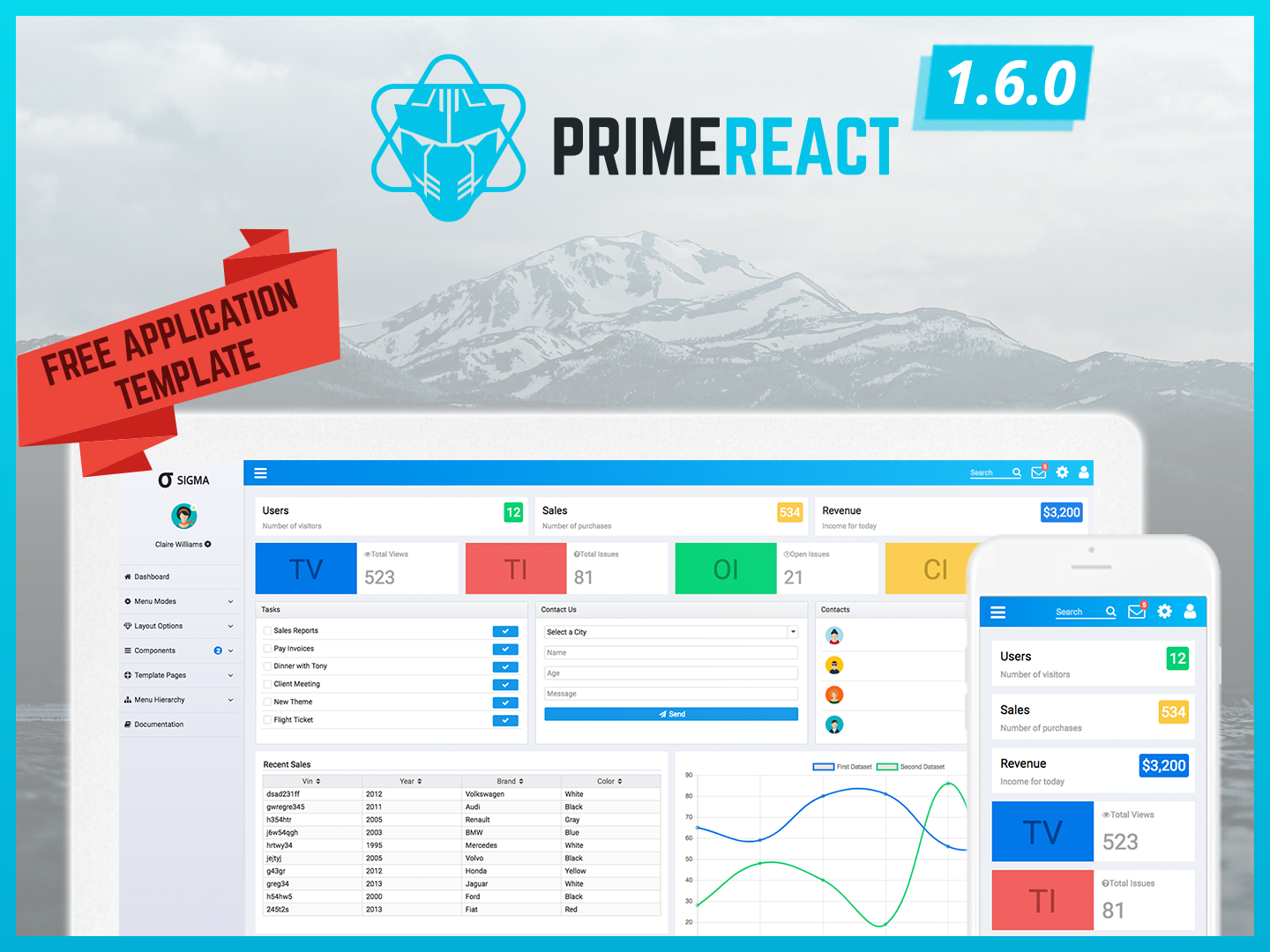 New Lifecycle Methods
React lifecycle methods have received an important change lately and we've updated all the components according to the new suggested APIs for 1.6.0.
Sigma
PrimeReact provides premium material or bootstrap based application templates already on top of create-react-app and we've also decided to create a free one called Sigma for the base Omega theme. Sigma is totally open source, licensed under MIT license, provides a responsive layout with two menu modes as well as light and dark alternatives.
Visit the Sigma Live Demo to see it in action and github for the codebase.
Full Changelog
Visit the full changelog for details about the release.
Download
PrimeReact is licensed under MIT license and distributed at NPM.
Roadmap
Next version would be 1.6.1 and similar to PrimeNG, PrimeReact icons will migrate to PrimeIcons. Then we'll start working on PrimeReact Theme Designer API and the new TreeTable.
More Premium Templates
PrimeReact offers premium create-react-app templates designed by our professional design team and implemented by the PrimeReact team. Unlike other 3rd party React templates having a dependency hell which are actually a port from another technology not written in React, they have high quality and only one dependency which is PrimeReact, resulting in easier maintenance and unified look.