Ultima 4.2.0 for PrimeNG
Ultima is one of the best sellers at PrimeStore and the new version add important new features including the new Slim Menu mode and Right Sidebar. In addition, Angular CLI version is updated to 1.3.0 along with theme improvements such as support for InputGroups.
Visit the live demo for a test run of these new enhancements.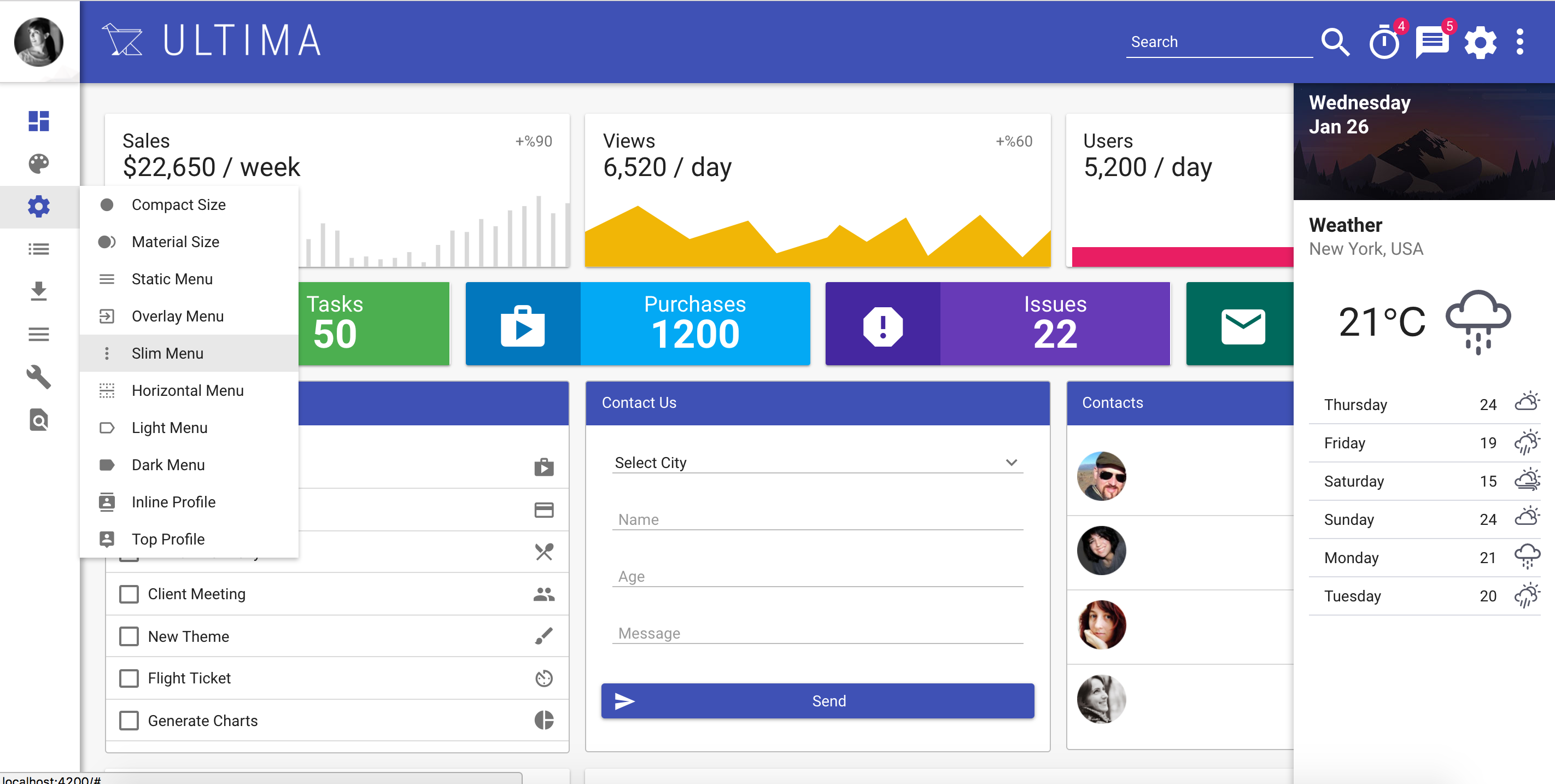 4.2.0 is available for existing users at PrimeStore.